Last year (2018) has without a single doubt been a remarkable one for Nigerian music. New boundaries were broken, envelopes were pushed, ceilings were shattered, and doors were opened for generations behind.
The year matched the previous one in terms of the quality of music released and bettered it in recognition, global penetration and success.
The list of top artists for the year puts together the best-performing acts within the year based on impact, hit songs, feats and mainstream success.
It is both a recap and celebratory highlights of the listed artistes and how much they have affected the industry with their music, adventures and how much influence they've exerted on the culture as a whole.
Here is the list of the 10 hottest Nigerian artists of 2018:
His path from rapper/singer/actor to mainstream domination was enhanced this year when he released 'This is Nigeria' video delivering one of the moments that shaped pop culture the most in 2018.
He will also be remembered this year for his insightful interviews with the program 'On The Couch' alongside co-host Laila. Then there is the impressive rollout leading to the release of his 'Sweet Boy' record and to top things off, he bagged another AMVCA award to buttress how prolific his career has been.
9. Simi
From a fast-rising singer Simi has risen to become the top three female Nigerian music stars at the moment. The 'Joromi' crooner enjoyed a spill over of her successes last year and maintained steam. Simi took the bold step of having her first headline show outside the shores of Nigeria, in London. She sold out the O2 Islington Academy and her Nigerian headline show. She has bagged several endorsement deals in the outgoing year.
8. Duncan Mighty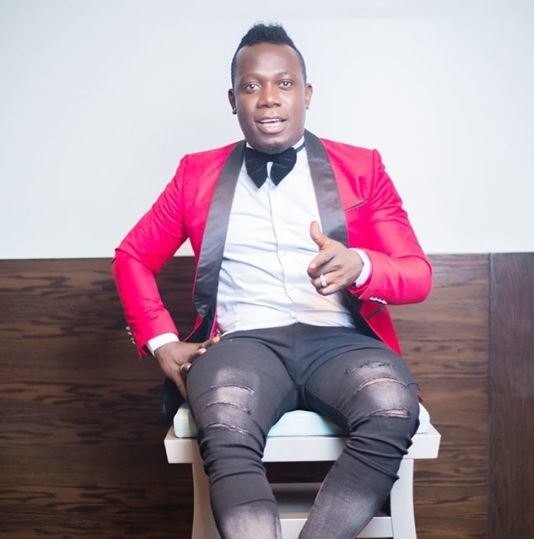 If there is an award for "comeback act of the year" as it is a very rare thing especially in the Nigerian music industry, Duncan Mighty is more than deserving of it as the Port-Harcourt first son ended 2018 as the most featured artiste in the year.
The veteran artist who has been relatively quiet in the last couple of years resurfaced on Wizkid's 'Fake Love' sometime in May and the ripple effect of his contribution in making the record an anthem was one that led to over 20 collaborations and copycat trends.
2018 will go down as the year when Duncan's name transcended yet again to one of the most defining artists in the music sphere.
7. Mr Eazi
Is there a more tactful, artistically disciplined, and technically accomplished Nigerian artist on the global stage this year than Mr Eazi ? I don't think so
Without the noise and razzmatazz that trail other top Nigerian acts, Mr Eazi had a quiet but very successful year. He built a strong team around himself and followed the data in making his moves. Every step of his was calculated, he identified his audience and catered to them passionately.
This helped Eazi to forge a base in the UK and saw him performing on major stages globally. He rounded up the year with the impressive release of his sophomore project ''Lagos To London'' which is gathering some explosive streaming numbers and also set up a platform ''Empawa'' to help artists get their music out.
6. Kizz Daniel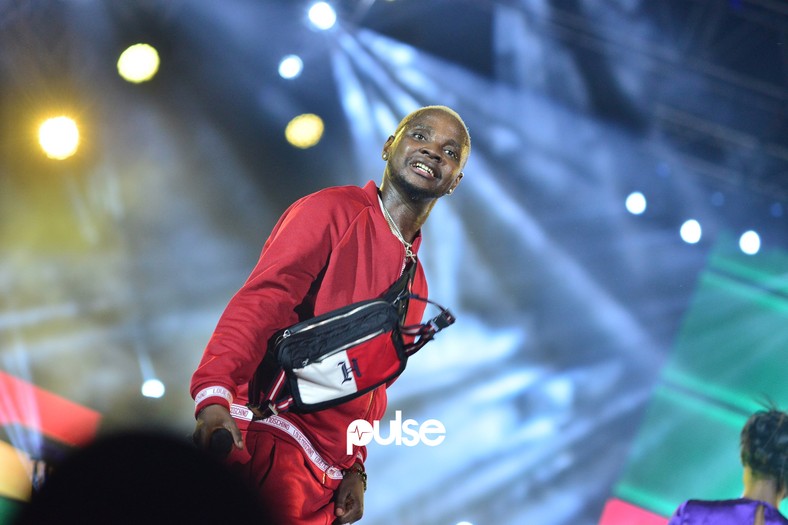 After now receiving his freedom to collaborate with other artists, he has now become a musical beast as he now have an additional spring required to embark on a more commanding industry run. The former G-Worldwide singer, had legal battles with his ex record label but that didn't stop him from being great
Kizz Daniel laced his vocals on hit singles like 4dayz, DJ Spinall's 'Baba', DJ Neptune's 'Wait', Major Lazer's 'Loyal', scored a major hit in 'One Ticket' and closed the year with the release of his much anticipated sophomore album, ''No Bad Songz''. Still on the good side, he bought himself a house and Bentley.
5. Tiwa Savage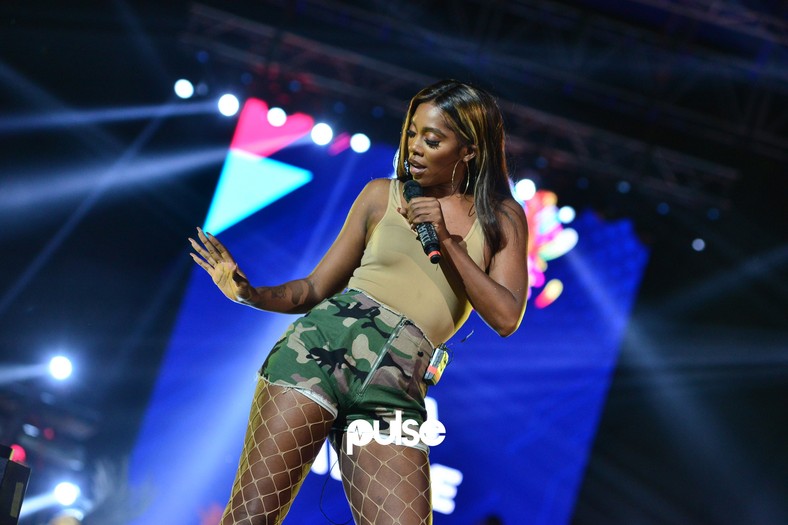 African number one bad girl Tiwa Savage as she is fondly called continued her dominance as the number one pop diva on the continent. It was a year of many first for the mother-of-one as she sold out the Indigo O2 Arena London and the first female African artiste to do so. Another first for the Mavin Records first lady was winning the MTV EMA awards as 'Best African Act' as a female artiste
While the rumors surrounding her relationship with Wizkid was one that kept the blogs busy, she was also stylistically restless with her music as her contributions through songs like 'Tiwa's Vibe', 'Lova Lova', 'Diet' and 'Get It Now' remix with Omarion were unmatched. She then shared the stage with the likes of Beyonce and Jay Z at the Global Citizen Festival in South Africa.
4. Olamide
Olamide Baddo manages to make top 5 hottest music acts in a year when competition was very stiff. His single, 'Science Student' became the go-to record to start a party. It was one that birthed an endless catalogue of viral videos as fans jumped on the wave.
The rapper/pop star rode on this momentum for a while and just when it was about fizzling out, he returned with 'Motigbana' which also found its way to our Top 10 Nigerian songs of 2018 as it had another dance craze was birthed.
Other singles like 'Kana', 'Criteria', 'Bugle', 'Poverty Die' and the ''YBNL Family Mafia'' album all add up to Olamide again becoming one of the most influential names this year.
3. Davido
The DMW honcho Davido work ethic has been phenomenal, as he is about the most featured Nigerian artiste in 2018. As a record label boss he has stirred his music imprint to outstanding levels of success. His major hit in the year is a love song 'Assurance' which currently is the second most viewed Nigerian music video this year with over 31 million views.
Davido sold out concerts in cities Nigerians never knew existed like Suriname and Mayotte, rocked the stage at the Wireless Festival and Jay-Z's 'Made in America' concert, had a successful tour of the United States.
He also appeared on the Breakfast Club, gave us hits like 'Assurance', 'Nwa Baby', 'Aza' and 'Wonder Woman.'
Davido turned his label into a force through their collaborative hits like 'Mind' and 'Aje' and also won the award for 'Best African Act'at the 2018 BET, becoming the first artist in the category to be presented with his plaque on stage.
2. Wizkid
Wizkid in 2018 was more focused on the international levels, as he was the most featured Nigerian artiste by global music stars, he worked with Normani, Calvin Harris, Skepta, Metro Boomin, Swae Lee etc.
In May this year, Wizkid sold out the 20,000 O2 Arena in one of his most iconic feats, while also performing at the Reading Festival, UK.
His influence this year spread outside the music circles, as he also impacted immensely on Pop culture, from walking the Dolce and Gabbana Runway alongside top model, Naomi Campbell to hanging out with Diddy at his US home, featuring as one of the ambassadors for the Super Eagles World Cup jersey branded by Nike, having an official 'Wizkid Day' declared in his honor by the US State of Minnesota and many more.
1. Burna Boy
Burna Boy is our artist of the year. From a tumultuous 2017 where he was at the end of a long string of negative publicity, Burna fought his way back to positive reckoning and it all began with the release of his ''Outside'' album early in the year.
The album had early stand out records like 'Heaven's Gate' but it wasn't until a few months later that 'Ye' turned out to become the one song that would define Burna's year.
When videos started surfacing of Burna Boy performing 'Ye' during his 'Life On The Outside' tour of the United States, the online community went hype with the way the fans reacted to the song. And little by little, 'Ye' continued to grow into a hashtag and then a movement.
Afterwards, it has been killer features and more hits in 'Gbona' and 'On The Low' from an artist who has somehow become focused, re-energized and altogether fascinating.
2018 has without doubt been the best year in the career of the Don Gorgon.
Worthy mentions: Yemi Alade, Mayorkun, Teniola, Peruzzi, Adekunle Gold and Show Dem Camp.